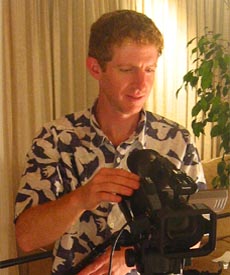 Hans Kellner
He signs here his first short film as a director of photography.
He tastefully set up the light and photographed this challenging film. His attention to detail, calm and passion for filmmaking helped to get through the toughest shots.
He also worked on the post production, doing color correction and digitally fixing one of the shots.