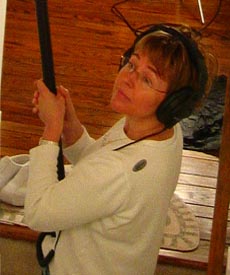 Valérie Demange
Valérie Demange studied Art at the College of Marin County in California and managed to develop her natural skills in drafting, painting and sculpting. She also studied Graphic Design in this same College to widen her expertise to a broader range of media.
On the set of 'A Happy Wedding' she was the boom operator, sound recordist.
She also designed the title animation at the beginning of the film and various parts of this web site.